Jack Daniels Tennessee Fire | WINK
Promotion stand for Jack Daniels Fire, a new whiskey flavour. Created for Wink. I made two almost identical ones. The 'fire' effect is printed on treated wood. The tubes are real copper all glued together the rest of the stand is made of wood and painted with matte and high-gloss paint.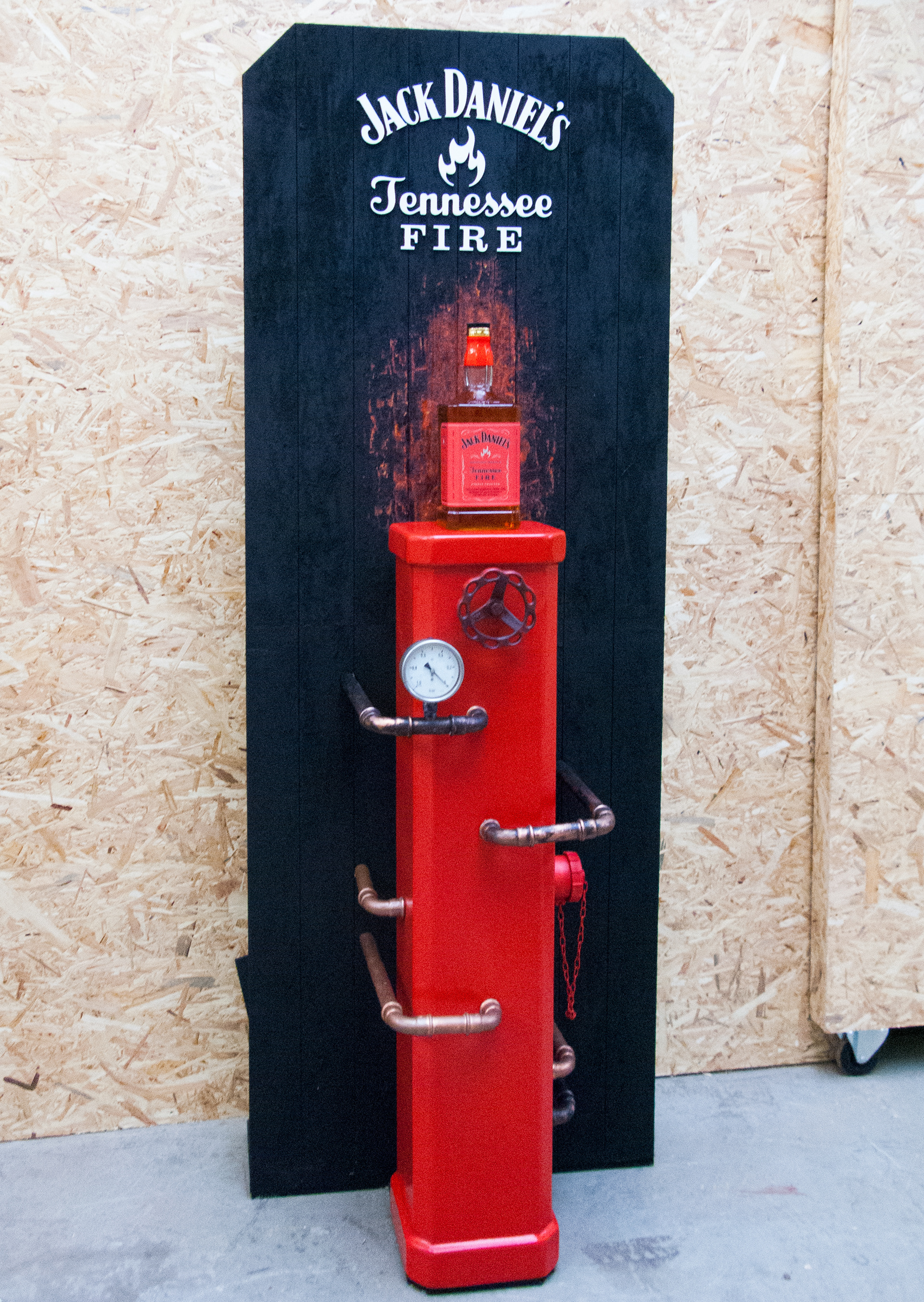 Inside the collom there's a custom made ledpanel that is adjustable in speed and flicker rate to simulate fire glowing.